Corporate
Profile
Management philosophy
Under a high ethical standard and a free and open-minded corporate culture,
we aim to become a company trusted by society at large by supporting and enriching people's daily lives.
Business
ABENO HARUKAS business
ABENO HARUKAS, which is 300 meters in height and the tallest building in Japan, is a super high-rise complex that integrates a station, a department store, an art museum, offices, a hotel, an observation deck, and more. In the complex, various businesses are being developed to enrich urban living, for example, the Kintetsu Department Store Main Store Abeno Harukas, which boasts the largest sales floor space in Japan; an urban-style art museum that can display even national treasures; and an observation deck hosting various events. By integrating advanced and diverse urban functions, ABENO HARUKAS forms a city. It is an environmentally friendly Vertical Eco City, designed with the environment in mind, with innovations such as the use of biogas power generation.
Tennoji Park Entrance Area "Ten-Shiba" Project

Comments from the judging committee
We were commissioned with the Tennoji Park Entrance Area Attraction Creation / Management and Operation Project by Osaka City, and redeveloped the entrance section, which had not been fully utilized due to aging facilities and other reasons. In October 2015, it was reborn as Ten-Shiba, as a base to provide diverse and free activities for visitors as well as for residents in the area.
Office building business
Expanding the office building business, which used to be centered on the Kansai area, to the Tokyo Metropolitan area and the Tokai area.
We provide safe and comfortable office environments for tenants with advantages such as seismic design, disaster prevention equipment, and advanced security functions, not to mention location selection appropriate for business bases.
Commercial facility operation business
Commercial facilities we manage and operate not only improve the convenience of shopping but also are designed so that local residents and visitors can feel colorful living in a more enjoyable fashion.
We aim to establish a living environment where people can enjoy their days living comfortably and securely today and in the future.
Condominium business
We have established an "integrated manufacturing and sales" system, and conduct all activities by ourselves--from site selection and acquisition to product planning, sales, quality management, and follow-up service after move-in. We have set up a dedicated team for product planning. The team also works in collaboration with manufacturers to develop original housing equipment. We have also introduced our own quality management system to ensure high construction quality and enhance after-sales service.
Laurel MANSION SERIES
Laurel is a brand name that articulates that Kintetsu Real Estate's condominiums offer high-quality living and sophisticated housing ensured by peace of mind as a symbol of honor.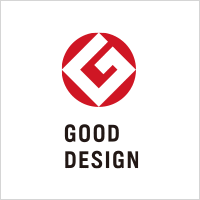 Good Design Award winner for
eight consecutive years
Winner of the Good Design Award, sponsored by the Japan Institute of Design Promotion, for eight consecutive years. We will continue developing high-quality, superior-design products from housing to city planning, as demonstrated by the Laurel Mansion Series, for example.
Detached housing business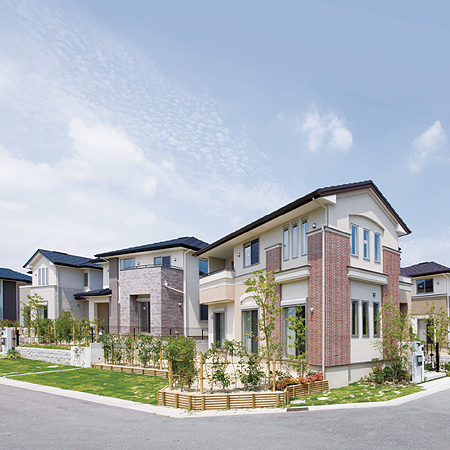 Built-for-sale houses
Our detached housing business has always stayed close to people and towns,
and we have been promoting the creation of housing in harmony with nature.
We continue making housing that is friendly to people, towns,
and the global environment not only with built-for-sale detached houses but also with custom-built housing,
so that people can live comfortably in beautiful and lively towns for a long time.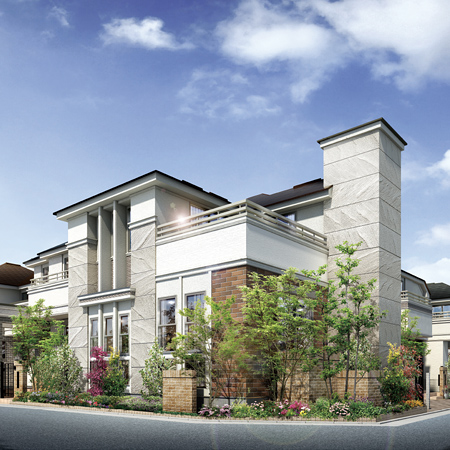 Urban-style detached housing
Making use of the experience in housing that we have acquired through the condominium business, we developed an urban-type detached housing business that inherited the philosophy of the Laurel brand in various places. We provide high-quality built-for-sale detached houses where you can fully realize yourself even in cities, with features such as a variety of exterior designs that show thoroughly considered designs unique to individual houses and a variety of floor plans to match every lifestyle.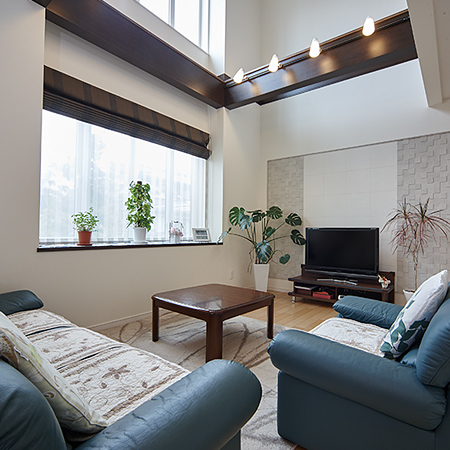 Custom-built housing
"Air wood" is our original technology that satisfies at a high level the four elements essential to comfortable living--"heat insulation performance," "airtight performance," "24-hour planned ventilation," and "air conditioning"--by employing the external heat insulation method that wraps the entire house in insulating materials. This technology not only protects residents from heat and cold and prevents dew condensation, but also contributes to energy saving. Based on the Air wood technology, we have developed an "Air wood ZERO" house featuring wide free space and double insulation, in response to the Japanese government's target to make all newly built houses zero energy by 2020. We will continue to build houses in which residents can live healthy and comfortable lives far into the future.
Renovation business
Based on our proven track record and know-how cultivated through our long experience in housing development, we provide total remodeling solutions to create an ideal living space for our clients. From small kitchen and bathroom improvement to exterior wall repairs, extension and reconstruction, we propose the most appropriate plan for each client. And, we deliver high-quality and reliable services through our integrated management system throughout the project, from planning and design through to construction and follow-up service. We also help our clients enjoy comfortable and enriched lives through various remodeling services, including remodeling for protecting home and family, such as earthquake retrofitting and security improvements; remodeling for energy efficiency, such as the installation of photovoltaic systems; remodeling using natural materials; and universal-design remodeling. Our remodeling services are highly recognized by many customers.
Real estate brokerage/appraisal business
Real estate brokerage
By making full use of our brokerage network centering on the three largest urban areas in Japan, we offer seamless, smooth relocation services to our clients. With our rich knowledge and know-how, we respond speedily not only to individual customers, but also to corporate clients.
Real estate appraisal based on abundant experience
We also provide high-quality services that meet the needs of our customers with sophisticated knowledge,
such as due diligence work to scrutinize market value in addition to our history of appraisals of real estate owned by Kintetsu Group companies.
Rental apartment business
By accurately anticipating customer needs that are changing over time, we operate and manage rental apartments with a focus on functionality and convenience. We offer various types of apartments, ranging from units for families to one-room flats, along Kintetsu Railway lines and in other conveniently located areas with good environments. We strive to provide safe and comfortable living spaces equipped with state-of-the-art housing equipment and security systems.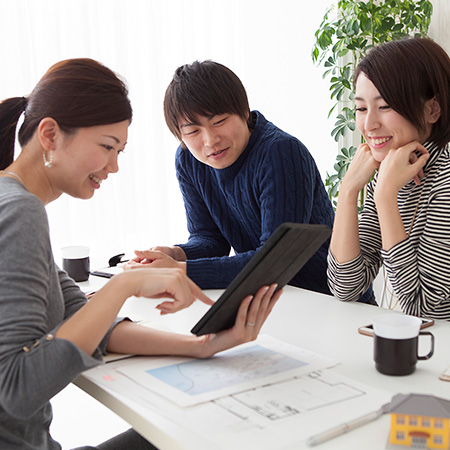 Real estate effective use
In order to maximize the value of real estate properties such as our customers' precious land and buildings, we make proposals for appropriate, effective use by leveraging our experience and know-how in town planning and housing that we have acquired over the years. We support our customers in the effective use and preservation of their precious assets by providing services such as outsourcing services and the cooperation of rental management.
Golf course business, etc.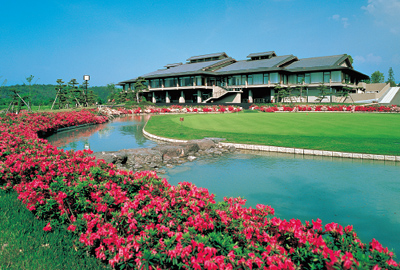 Golf course business
Golf is a sport that not only promotes health and wellness, but also provides opportunities to meet and socialize with friends and new people. You can enjoy golf in many different ways. Kintetsu Real Estate operates five golf courses in Mie and Nara Prefectures, including Hana-Yoshino Country Club, in whose course design professional golfer Ayako Okamoto participated as an advisor, and Kintetsu Kashikojima Country Club, Japan's only golf course that has hosted official tournaments of the Ladies Professional Golf Association (LPGA). All these golf courses are surrounded by beautiful nature, and are loved by many golfers for their supreme levels of customer service and hospitality.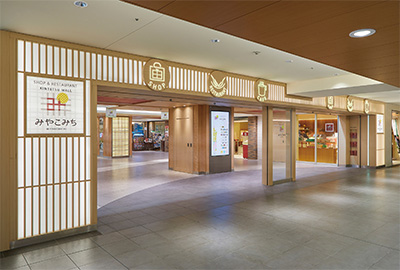 Business underneath the elevated railway tracks
We add new attractive value to spaces underneath the elevated tracks of Kintetsu Railway lines, by transforming those spaces into commercial facilities, restaurants, stores, warehouses and parking lots.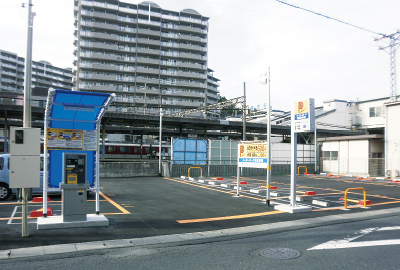 Parking business
In response to local needs, we operate parking lots (including bicycle parking lots) that are paid by the hour or rented monthly. We are developing the Kintetsu parking place brand, Pat.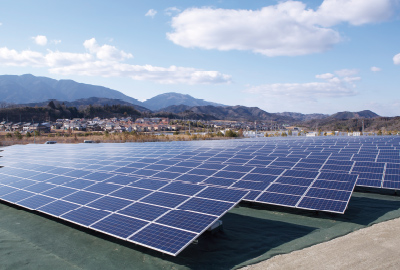 Solar business
We constructed solar power plants in six places in Japan, generating about 33 million kWh of electricity per year. Using renewable energy contributes to the preservation of the global environment.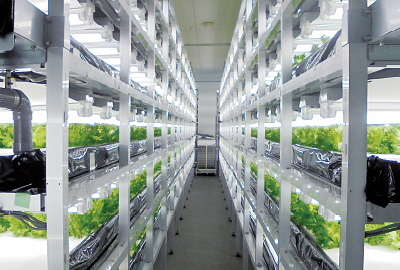 Agricultural business
We have launched a new agriculture business. In our total artificial lighting plant factory, which has been constructed on our unused land in Oyodo-cho, Yoshino-gun, Nara Prefecture, we, in cooperation with Kindai University, cultivate pesticide-free vegetables and sell them to customers.
Efforts Made for New Business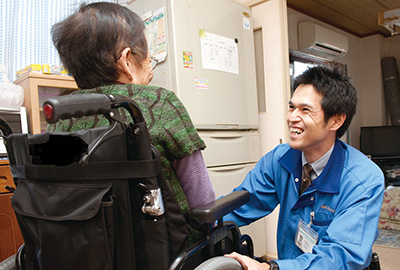 Life care business
Developing the housing business for seniors centering on areas along railway lines
Anticipating an era of 100-year lifetimes, we have entered the housing business for seniors to fulfill various social needs.
We aim to provide housing and services with which people can live as they like as long as possible.